Why Us

Why Us? How we differ


For more information, contact Karen Brown at karen@jtbassociates.com
Q.What does JTB Associates do, and how do you differ from other lending sources?

A. As a CPA/Business advisory firm, with access to non-bank lending sources, we provide consultations regarding raising money for your business, (equity capital, preparing term private placements, etc) as well as advice on debt financing. We match clients with either our internal funding sources, or through our intermediaries. Sometimes, we will be able to offer a custom made finance solution through our syndicates. Unlike banks, who try to fit their clients into a pre-packaged finance product, we find a finance solution to fit the company.

Q.What are the advantages of JTB's funding process??

A. We have superior execution and litmus test for qualification. Getting it right the first time is critical to successful and cost effective finance. A lot of times, good companies go to the wrong funding sources first, or perhaps the first offer was the best option and they didnít know it until it was too late. (approvals are very time sensitive). Understanding the underwriting requirements BEFORE a company applies for financing is critical. Due to the linking of financial systems, and the close knit nature of the finance community, (most hedge funds are very close communications with each other), multiple funding requests from different lenders raises a red flag and makes financing more riskier, (and thus costlier) with each new request. It can take a significant amount of time for the company to recover from this red flag. Coming to us, we will keep you off the lending radar until it counts.


Q. How does your funding process differ?

A.
Streamlined application process.
No application needed or credit pulls are required to assess fundability
Simply email/fax request for funding with the following information;
Company and owner name, contact info, location
Time in business, corporation type, (LLC, INC, LLP, sole propietor;
Annual Revenue;
Profit and Loss /Balance Sheet Statements;
If financials are not available, three months bank statements;
Terms requested;
Use of funds, be very specific;
Response within 24 hours, and we will discuss funding options and terms, approval and funds distribution time line.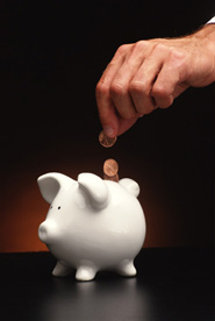 To Get Started Click Options Below!